With only a few weeks left til Emery is scheduled to arrive, Hunter planned a little weekend away in Atlanta for some much-needed rest, relaxation and shopping. What a good hubby he is! The weekend was just what I needed.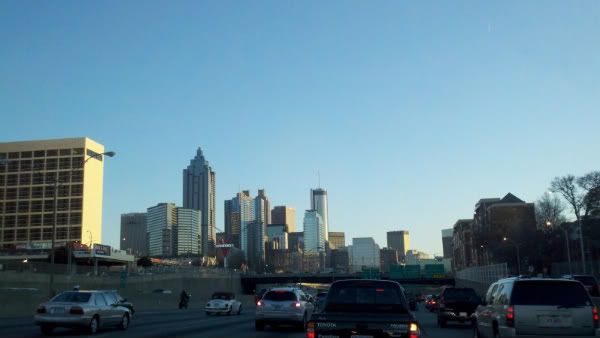 There's something about oversized hotel pillows and puffy down comforters that make for two very good nights of sleep. I've only recently started tossing and turning all night trying to find a comfortable position instead of sleeping, well… like a baby. This big bed defintiely helped. Sweet Dreams!


We ate way too much good food…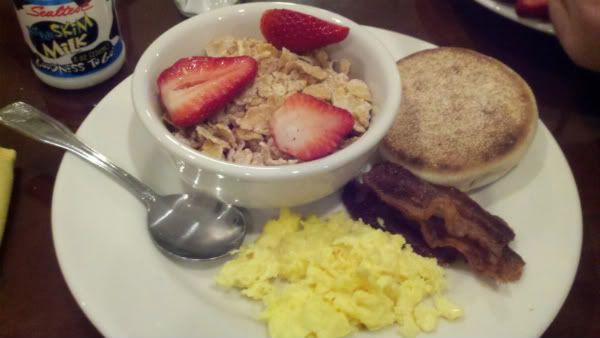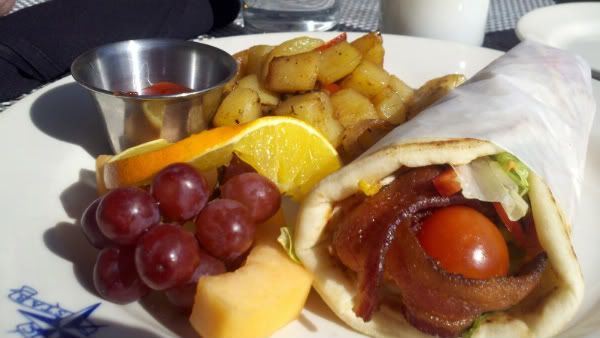 …especially this Krispy Kreme bread pudding at Dantanna's…


…and the DoubleTree's famous chocolate chip and walnut cookies…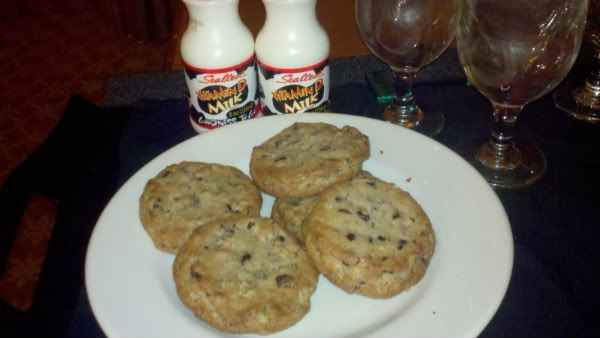 We did a lot of my kind of shopping, hitting almost every store in the mall, including my favorites like J. Crew, Anthropologie, Michael Kors, Bloomingdale's, Macy's, Urban Outfitters, Madewell… The list goes on.


We checked out nursery gliders at Pottery Barn Kids, lots of stuff we didn't need at Crate and Barrel…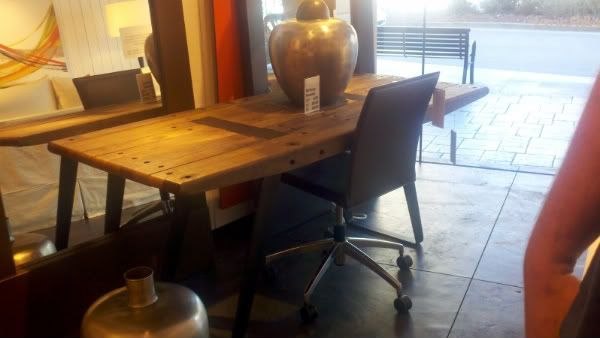 … found a dress for Emery…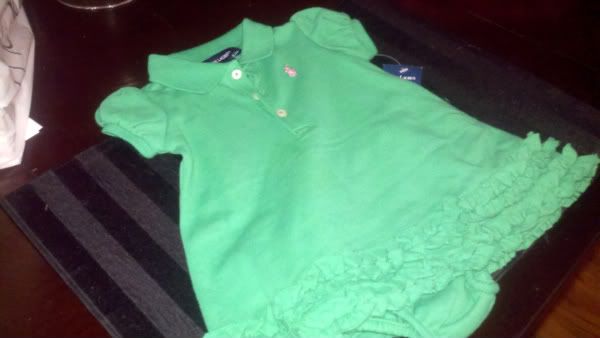 … and even squeezed in some Hunter-style shopping, too.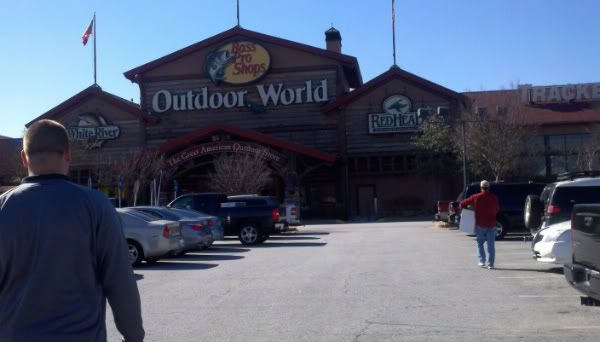 The stuff in that place is totally foreign to me. I'm sure he felt the same way about the shoe department at Bloomingdale's.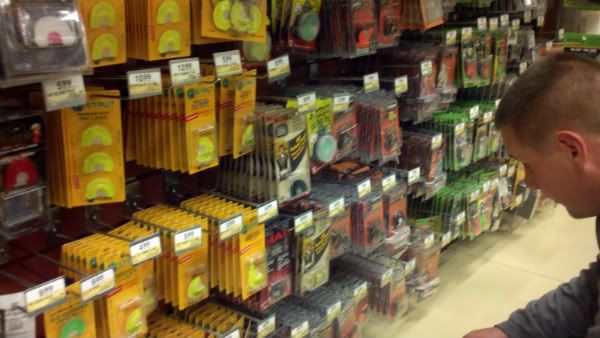 We took the growing bump out to the Atlanta Hawks game that night…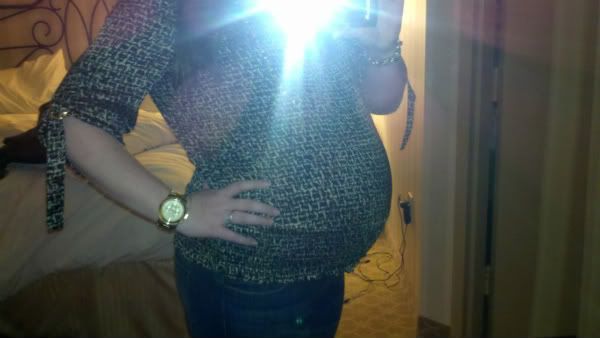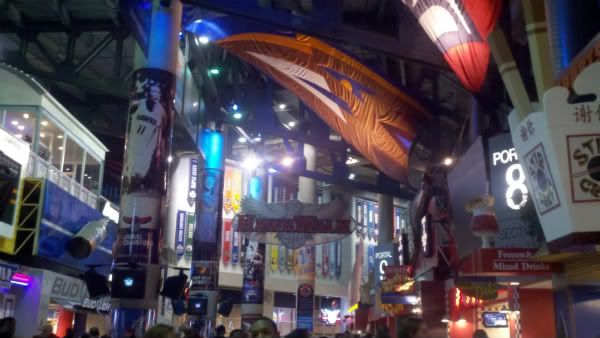 … saw that familiar Chik-fil-a cow…


…cut off Hunter's head in the self-portrait as usual…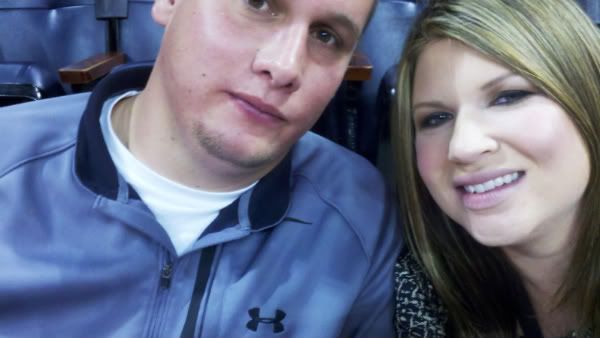 …watched a great game down to a buzzer-beater shot that gave Charlotte the win…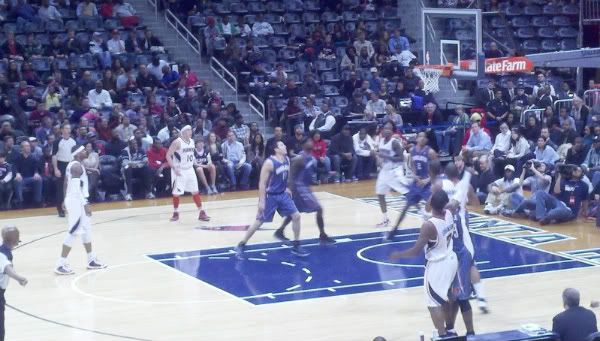 …and saw my bestest buddy Shannon for brunch. I love her! We had a great time catching up with her and Doug at Carpe Diem, then hit the road back to our home sweet home.

I really loved this weekend. My Hunter is so thoughtful and sweet. I just love him. I can't help but think that we won't have many chances for weekends like these for a long, long time. Knowing we're in the final weeks as a family of two makes a weekend like this one that much sweeter.