Especially when they come in colorful gift bags. Emery and I stopped by the ol' workplace to see Hunter's mom and after lots of visiting, baby talk, plenty of oohs, ahhs and a little feeding, we left with these goodies.

Tracy gave us the sweetest, softest blanket I've felt yet, complete with Emery's name embroidered on it. I can see her getting lots of good nap time wrapped in this baby!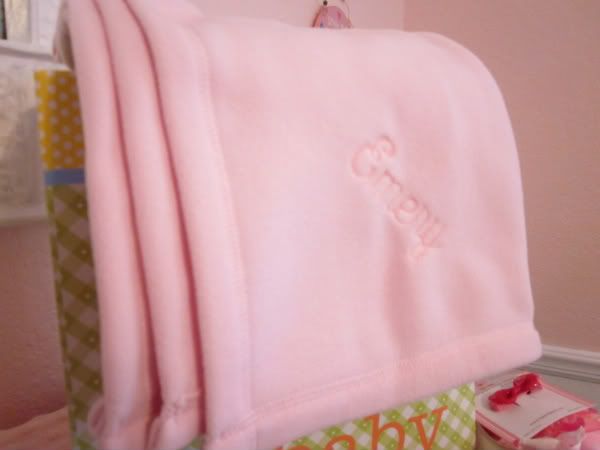 So sweet!


Before today, I had never heard of Inch Bugs, but now I'm a big fan. Harriet gave us these fabulous bands, which are personalized and ready to claim Emery's bottles as her own. So clever and we will surely put these to use when I go back to work and Emery starts day care. I love these!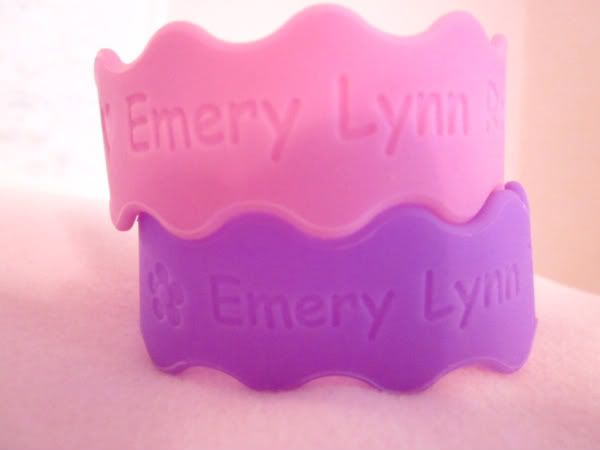 Harriet also sent a frilly little outfit which has girly girl written all over it with pink galore, ruffles, polka dots and a big flower. What a fun dress up outfit for Emery. There is only so long a daughter will allow her mother to dress her in something with ruffled legs, so I might as well take full advantage before that door closes.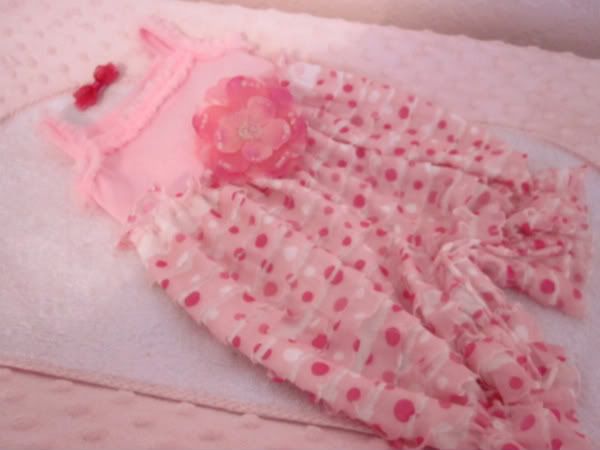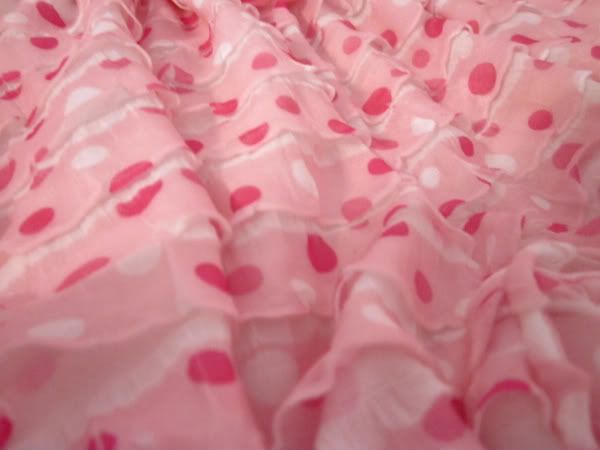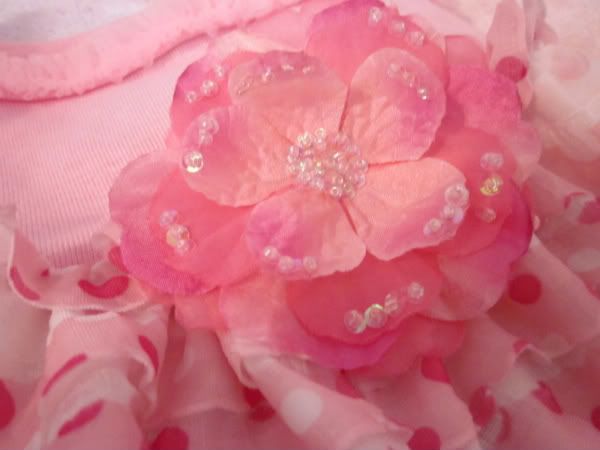 Dana sent this adorable onesie, perfect for the daughter and granddaughter of shrimpers. I think Hunter will really like this one on Em. P.S. The shrimp dinner we had the other night was tasty, delicious and best of all — caught fresh right in our own bay by the Ray family shrimp boat. Hard to beat that!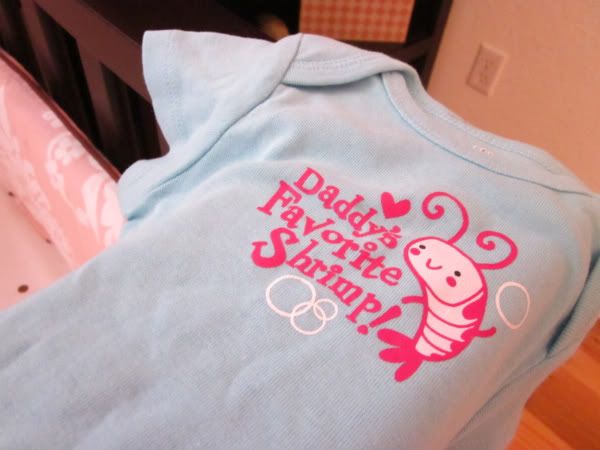 After loading these fun gifts in the car, we met up with Hunter for lunch at where else… Fat Daddy's Pizza. I have to admit, it's pretty hard to resist.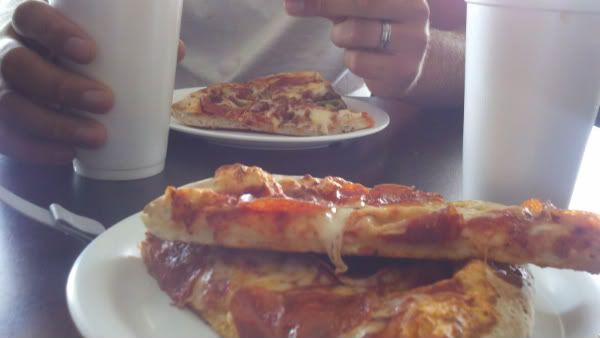 By the time we got home from this little outing, Emery was so tired she couldn't even sleep. Not that's a rough life! I let her test the swing for a nap spot, but no luck.


She just wanted lunch, too. I love the way she holds her hands when she eats. It's usually one of three positions. She folds them politely under her chin, straightens her arms with tightly balled fists or spreads her fingers out as straight and wide as she can. It's pretty adorable, but then again, I am her mom and I would most likely say that about anything Emery-related.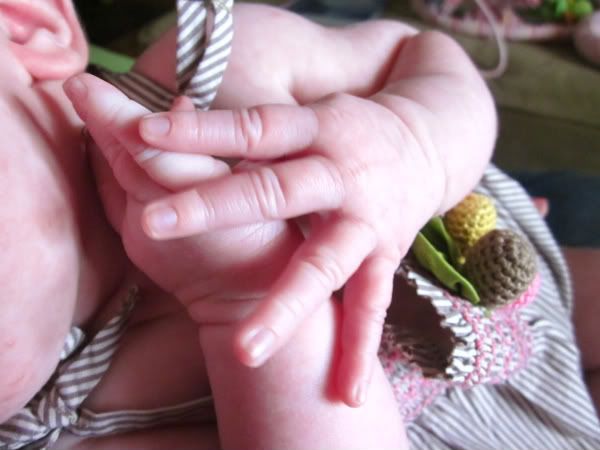 Aren't her little flowers kitschy cute?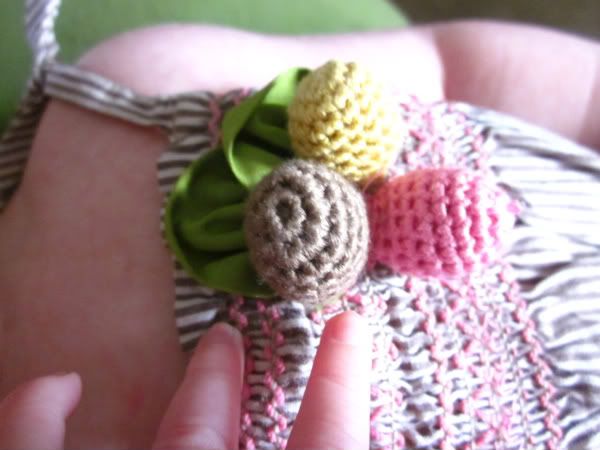 It only took a few moments after her lunch for that familiar drowsy feeling to take over and nap time to begin.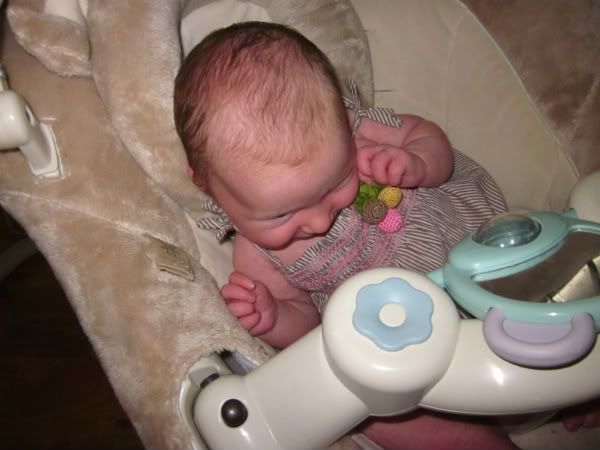 Out like a light.